Danang, renowned for its picturesque coastal beauty, has emerged as a popular destination for couples seeking a memorable wedding experience. However, planning a wedding in this enchanting city can be a daunting undertaking. The complication of logistics, vendor coordination, and concept design can quickly become overwhelming. That's where why a professional wedding planner in Danang comes to assist wedding couples. With their expertise and local knowledge, they ensure that your wedding unfolds seamlessly, allowing you to cherish every moment of your special day.
What is a Wedding Planner?
A wedding planner is a professional who assists couples with planning and organizing their wedding. They can provide a range of services, from full-service planning to day-of coordination. A wedding planner can help with everything from selecting vendors to creating a timeline for the wedding day. They work closely with the couple to ensure that their vision for the wedding is executed flawlessly.
Services offered by a wedding planner:
Budget management
Venue selection
Timeline creation
Vendor management
Design and decor
Day-of coordination
The needs of hiring a wedding planner for a destination wedding
Destination weddings require a lot of planning and preparation, even more so than traditional weddings. Hiring a wedding planner for a destination wedding is essential as they have experience in planning weddings in unfamiliar locations. They can also provide local knowledge of the area, which can be helpful when selecting vendors or venues.
Reasons to hire a wedding planner for a destination wedding:
Local knowledge
Experience in planning numerous weddings
Language barriers
Vendor selection
Logistics management
The local understandings of the wedding planner in Danang
As we are a local wedding planner in Danang with a unique understanding of the area and its culture, we can provide insights into local customs and traditions that can be incorporated into the wedding celebration. We also have established relationships with the best local vendors, which can be beneficial when negotiating contracts or securing services for your once-in-a-lifetime event.
Some interesting local customs and traditions will be one of your guests' most memorable experiences:
Tea ceremony
Lion dance
Lantern lighting
Fireworks
Some of the latest weddings planned by DNX Wedding Planner
DNX Wedding Planner has planned numerous weddings in Danang City, each with its own unique style and flair. Here are some of our latest weddings: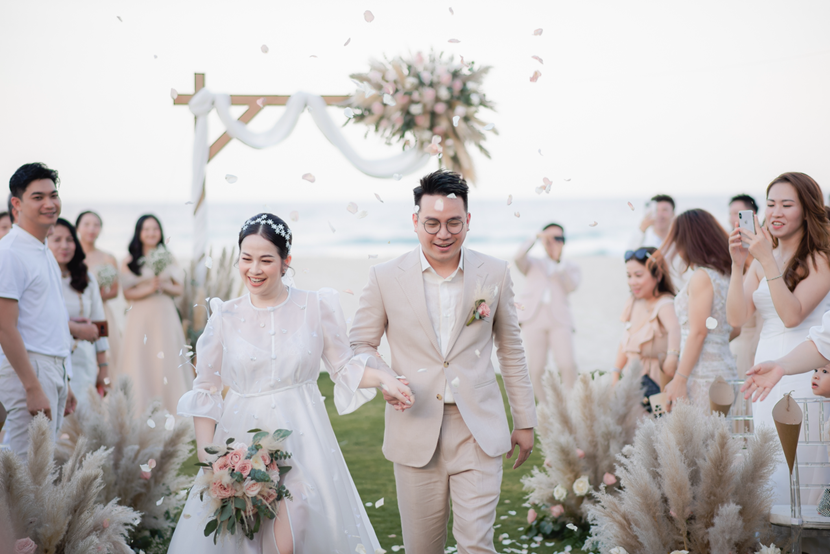 What is comprehensive or all-in-one wedding planning?
At DNX Wedding, we provide a comprehensive range of services to make your wedding day perfect. We understand that every couple is unique, which is why we offer customizable packages that can be tailored to fit your specific needs and budget.
Decoration
Our team of experienced designers will work with you to create a personalized décor plan that reflects your style and vision. From floral arrangements to lighting to table settings, we'll take care of all the details to ensure that your wedding looks stunning.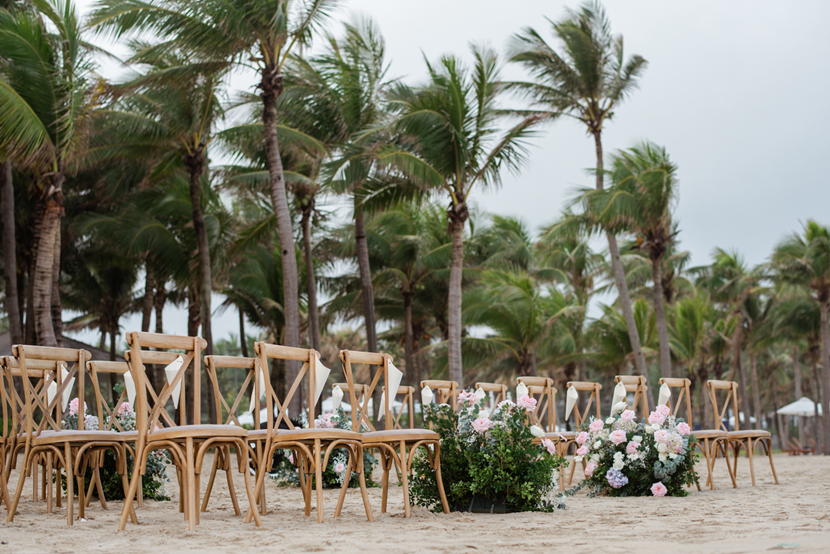 Audio and Visual Solutions
We offer state-of-the-art audio and visual solutions to enhance your wedding experience. Whether you need a sound system for your ceremony or a projector for your reception, we have you covered.
Photography and Videography
Capturing the precious moments of your wedding is essential, which is why we offer high-end photography and videography services to document your special day. Our team of professional photographers and videographers will work with you to create a package that fits your needs and captures the memories you'll cherish forever.
Currently, we offer a variety of packages related to documentary wedding photography or wedding photojournalism. For videography, we provide up to 4K resolution wedding film packages for your big day, so couples can save every pixel of their candid moments for years.
Summary
DNX Wedding provides a comprehensive range of services, including decoration, audio and visual solutions, photography, and videography. Our team of experienced planners, designers, and coordinators will work with you to create a personalized plan that fits your vision and budget. We offer customizable packages that can be tailored to fit your specific needs for truly professional wedding planning.
With DNX Wedding, you can relax knowing that everything is taken care of, and you don't have to deal with the stress of planning on your own.
---
Contact DNX Wedding Planner for your upcoming magical day!